Edited by:
Rajesh Singh: PhD, Morehouse School of Medicine, USA

Submission Status: Open until 31 August 2024
Edited by:
Ajay Singh: PhD, University of South Alabama Mitchell Cancer Institute, USA
Submission Status: Open until 30 June 2024
Join us in commemorating World Ovarian Cancer Day on May 8th with a look back at the most influential articles published in Journal of Ovarian Research on ovarian cancer in the last few years.
Editors-in-Chief
Sham S Kakar, University of Louisville, USA
Benjamin K Tsang, University of Ottawa, Canada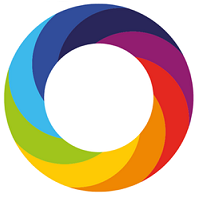 Click here to view the most talked about articles in 2022!
Aims and scope
Journal of Ovarian Research is an open access, peer reviewed, online journal that aims to provide a forum for high-quality basic and clinical research on ovarian function, abnormalities, and cancer. The journal focuses on research that provides new insights into ovarian functions as well as prevention and treatment of diseases afflicting the organ.
Topical areas include, but are not restricted to:
Ovary development, hormone secretion and regulation
Follicle growth and ovulation
Infertility and Polycystic ovarian syndrome
Regulation of pituitary and other biological functions by ovarian hormones
Ovarian cancer, its prevention, diagnosis and treatment
Drug development and screening
Role of stem cells in ovary development and function
Announcing the launch of In Review
In-Review
Journal of Ovarian Research, in partnership with Research Square, is now offering In Review. Authors choosing this free optional service will be able to:
Share their work with fellow researchers to read, comment on, and cite even before publication
Showcase their work to funders and others with a citable DOI while it is still under review
Track their manuscript - including seeing when reviewers are invited, and when reports are received

Journal of Ovarian Research is affiliated with the CROWN initiative, Core Outcomes in Women's Health. CROWN is an international initiative, led by journal editors, to harmonise outcome reporting in women's health research. We are coming together to address the widespread, unwarranted variation in reporting of outcomes. CROWN's main aim is to encourage researchers to report core outcome sets for key conditions in women's health.
Annual Journal Metrics
2022 Citation Impact
4.0 - 2-year Impact Factor
4.7 - 5-year Impact Factor
1.118 - SNIP (Source Normalized Impact per Paper)
0.965 - SJR (SCImago Journal Rank)

2022 Speed
10 days submission to first editorial decision for all manuscripts (Median)
149 days submission to accept (Median)

2022 Usage
948,355 downloads
744 Altmetric mentions